RUN TEAM
SERIOUS RUNNERS ONLY PLEASE  - We are assembling a small group (25 maximum), of active or former military personnel or dedicated athletes to comprise a core team of runners committed to a 4-day 250 mile tribute run from Virginia Beach to Arlington National Cemetery. Run will begin at 630am from the Light house at Fort Story and conclude in Arlington National Cemetery Section 60. The run has a specific timetable for each marker throughout each day. Runners need to be flexible, willing to run on any given day and when needed. RAIN OR SHINE.
Runners will run 1 mile for every Virginia fallen military hero who died while serving during the current war on terror, stopping to salute and give tribute by name at every Hero Marker, briefly greeting family, friends and comrades who may be waiting nearby. Stopping no longer than 90 seconds each.
Each runner must be physically capable of a consistent 8-9 minute mile for 2 mile legs. Core teams will rotate every hour over the 4-day period. We are not looking for quantity of runners but a solid team dedicated to the remembrance of those who gave their lives and their families. This route will be grueling at times because the trail winds through many hilly areas of Virginia as we near Northern Virginia and a specific pace must be maintained in order to greet waiting families.
If you are interested in becoming a part of our core team or desiring to run any of the 250 mile distance, contact us at,
virginia@honorandremember.org or fill out our Contact Form.
This year's Virgina Run for the Fallen Core Runners Are:
CLICK HERE TO SPONSOR A RUNNER
You may also text the word VARUN to 71777.
Jordan Weeks
Recently retired after 20 years of active duty service with the US Marine Corps to include multiple deployments overseas. He now spends his time working on his house and preparing for this 2019 PCT thru-hike. His first Run for the Fallen was in 2017 and made a lasting impression on him.
Kristen Smith
Originally started with New York's Run for the fallen, now in its 5th year. Traveled 4 months with America's Run and continue my mission of tribute in this year's Virginia Run for the Fallen.
Donald Thrush
Retired US Navy Diver, Department of the Navy Civilian as the Training Officer for Mid-Atlantic Regional Maintenance Center Dive Locker. Married and 1 child, lives in Chesapeake, VA. Likes to drink beer with friends. Who wouldn't want to be a part of paying tribute to these Heroes! I feel it's just something that I need to (should) do.
Maggie Seymour
An avid ultrarunner, Illinois native, and Marine. She spent 10 years on active duty as an intelligence officer with three deployments to the Middle East. She now serves in the Marine Corps Reserves and works as a civilian researcher. Her first RFTF was in 2014 where she was humbled by the love, honor, and sacrifices of the Gold Star families along the route.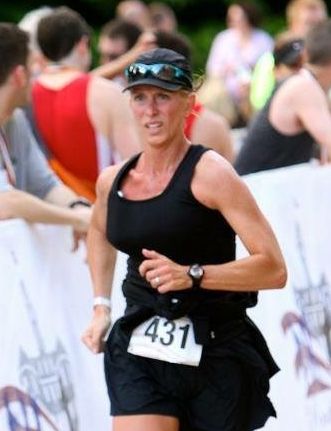 Alicia "AJ" Jones
I work in law enforcement and am also a Gold Star Family Member. Since I've been an athlete my entire life, this event is a perfect opportunity to honor and remember my father, friends and co-workers who made the ultimate sacrifice serving and protecting this great country.
Jacob Billingsly
I have been in the Navy three years. I am a part of our Command's Fitness Team and one of my favorite things to do is run. Running for my fallen brothers and sisters would be an honor and would be an amazing experience.
Sean Linder
Last year ran my first Run for the Fallen when I participated in America's California leg for four days (turning into 3 weeks.) I am a marine dedicated to the recognition of our military fallen and their families.
Annie Grimmke
I am from upstate New York, but am currently stationed in Norfolk as a Surface Warfare Officer. Running has always been a big part of my life, but it wasn't until my first marathon - the 2016 Marine Corps Marathon - that I realized how much more weight the sport carries. I am honored and excited to be running for the brave men and women who made the ultimate sacrifice for all of us.
JP Duckett
Retried Marine who loves running. Doing this to continue to give voice to my brothers & sisters no longer here.
Dov Troup
I run for a purpose. In 2011, I ran 50 marathons in 50 weeks benefiting our wounded warriors.  All my marathons were in honor of Sgt. Jonathan Batista a nephew of a friend that was killed in action.  All my runs are now dedicated to our fallen heroes.  This will be my third year running with VARFTF.  
Ryan Anderson,
Tyler Clayton,
George Gori,
Joey Teztoff,
Felix Perez
I've been in the Navy for almost 16 years now.  This event really combines two things that are close to my heart: running and honoring our fallen. This experience is a perfect way to remember those friends and family that we have lost. I am grateful to be a part of this years team.
Angel Ortega
I have been in the Navy three years. Being a leader in my Command Fitness Team, I enjoy physical and outdoor activities. It will be a privilege to participate in the Run for the Fallen event and I look forward to helping honor my fellow service members.
Adrian Godinez
I am active duty in the Navy and a avid runner. Once i found out about this event, i knew i had to participate to pay tribute to the men and women who defended this country. I will run to remember those that came before me.
Matt Yochum
I have served with the United States Marine Corps for over 7 years in the Infantry. I am participating in this run for the heroes I served with and for those who have made the ultimate sacrifice.